Over the last couple of years I have been building some ferrite magnet alternators.  This is partly due to the sharp increase in neo magnet pricing a few years back and also the problems I have seen with neo magnets corroding.  Ferrite magnets absolutely cannot corrode and the old ferrite alternator machines that I built 10-15 years back have not had problems with their magnet rotors.
I have focused on 2 metre and 3 metre blade diameters for the ferrite projects that I have done recently, and I call them 2F and 3F for short.  I have good performance data from a 2F machine here on Scoraig, and it's efficiency has been great whilst it has also completed 18 months of service without any teething troubles at all.
It has taken me a while to finalise my documentation of the 2F design but I have now uploaded an ebook to Smashwords, and hope that in time they will distribute it to Amazon etc.  Meantime you can buy it in any digital format you like directly from Smashwords.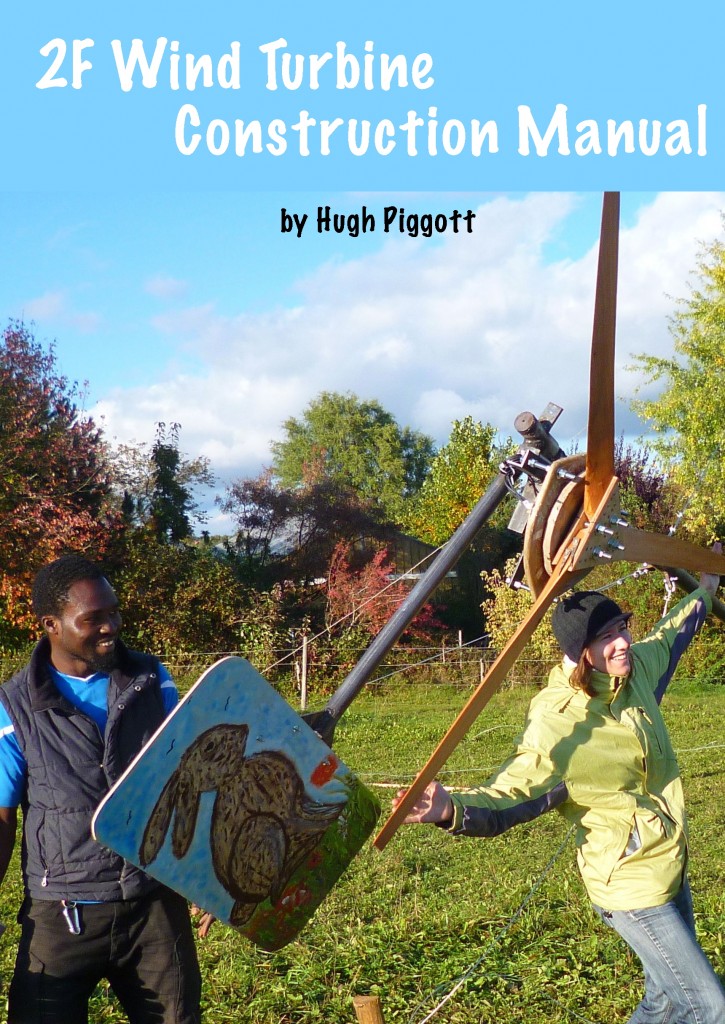 I plan to also print some paper copies and offer them for sale in due course.
I apologise for not giving this information away for free.  Enterprising readers will presumably find a way to steal it anyway.  But bear in mind if/when you do this that I have put untold hours of loving work into preparing this document.  Hours that I could have spent doing something rather better paid.  I have received abusive messages saying I should not be charging money for this, but given that the price of the book is less than almost any item in the list of materials you will need to build it, I feel that my pricing is not unreasonable.
Have fun!  Hugh