"Dear Hugh and others
During the last weeks I have designed a new water pumping windmill, the VIRYA-3S.
This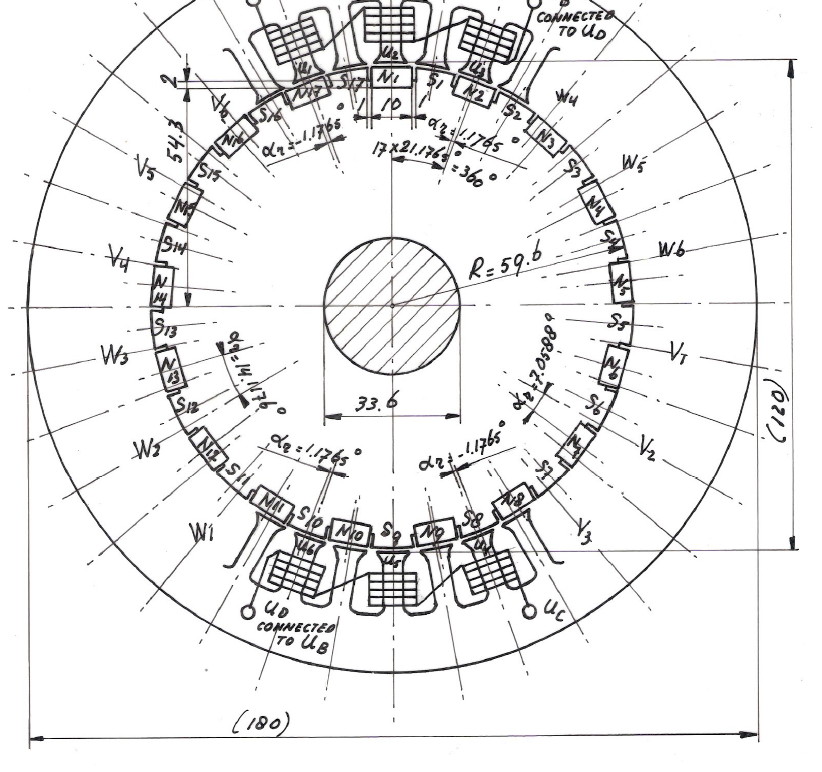 windmill makes use of a direct drive 34-pole PM-generator and is primary meant to be coupled to the 3-phase asynchronous motor of a small centrifugal pump. However, the windmill can also be used for battery charging if the generator is provided with a low voltage winding rectified in star. The 34-pole generator is described in my free public report KD 560. A provisional folder of the VIRYA-3S windmill is also made. Both documents can be copied from my page on the website of Bidnetwork: http://www.bidnetwork.org/en/member/adriaankragten . An overview of four different ways how water can be pumped by a windmill is given in my free public report KD 490. The option with an electrical transmission is described in chapter 5. A prototype of the VIRYA-3S will be built by an Indian company.
Adriaan Kragten"