I am holding a workshop from 20th to 27th April here on Scoraig.  All welcome.  No special skills required.  Accommodation is provided.
Saturday 20th is a traveling day and we will meet participants off the Westerbus that leaves Inverness at 17:20.  Accommodation is at the cosy Scoraig bunkhouse.  Departure is also by Westerbus on Saturday 27th arriving Inverness 10:25.  If anyone wants to come by car that is also fine but the car will not be available on Scoraig as there is no road here.
From Sunday to Friday we will be mostly working hands-on, building a wind turbine in my workshop.  I will discuss the theory quite happily but this is not a theoretical course.  Nor is it really a course about wind systems (batteries, inverters, towers, etc) although we will make a tour of some of the local wind systems on Wednesday.  Most electricity on Scoraig is from the wind and we are all off the grid.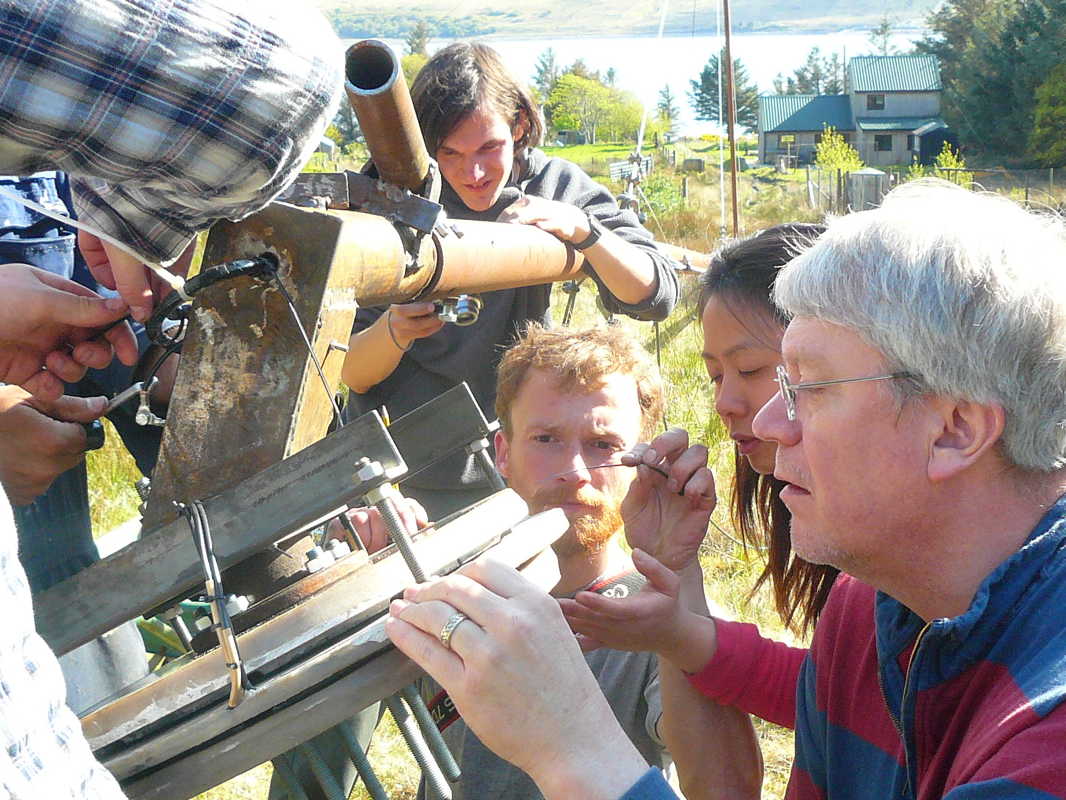 See details of previous Scoraig workshops here and here with a video here and here. It's a lot of fun.
Cost is £700 per person inclusive of food and board.  If enough people come I may be able to offer some discounts for students etc.  You can secure a place by sending £100 to me using Paypal or other method of your choice.  Partners may be able to find accommodation here too without attending the workshop. Please ask for details.