Charge controllers can contain many things, including meters, fuses/breakers, and even MPPT devices but their main function is to control the way the turbine charges a battery so as to prevent overcharging it.
Solar charge controllers mostly 'turn off' or 'turn down' the power from the solar PV panels when the battery is full, but most wind turbines (and hydro turbines) need to be kept on load which means the energy needs to be diverted to a heater to prevent noisy over-speeding of the turbine and harmful over-voltage in the wiring.
I have published plans for building 'dump load' controllers using relays: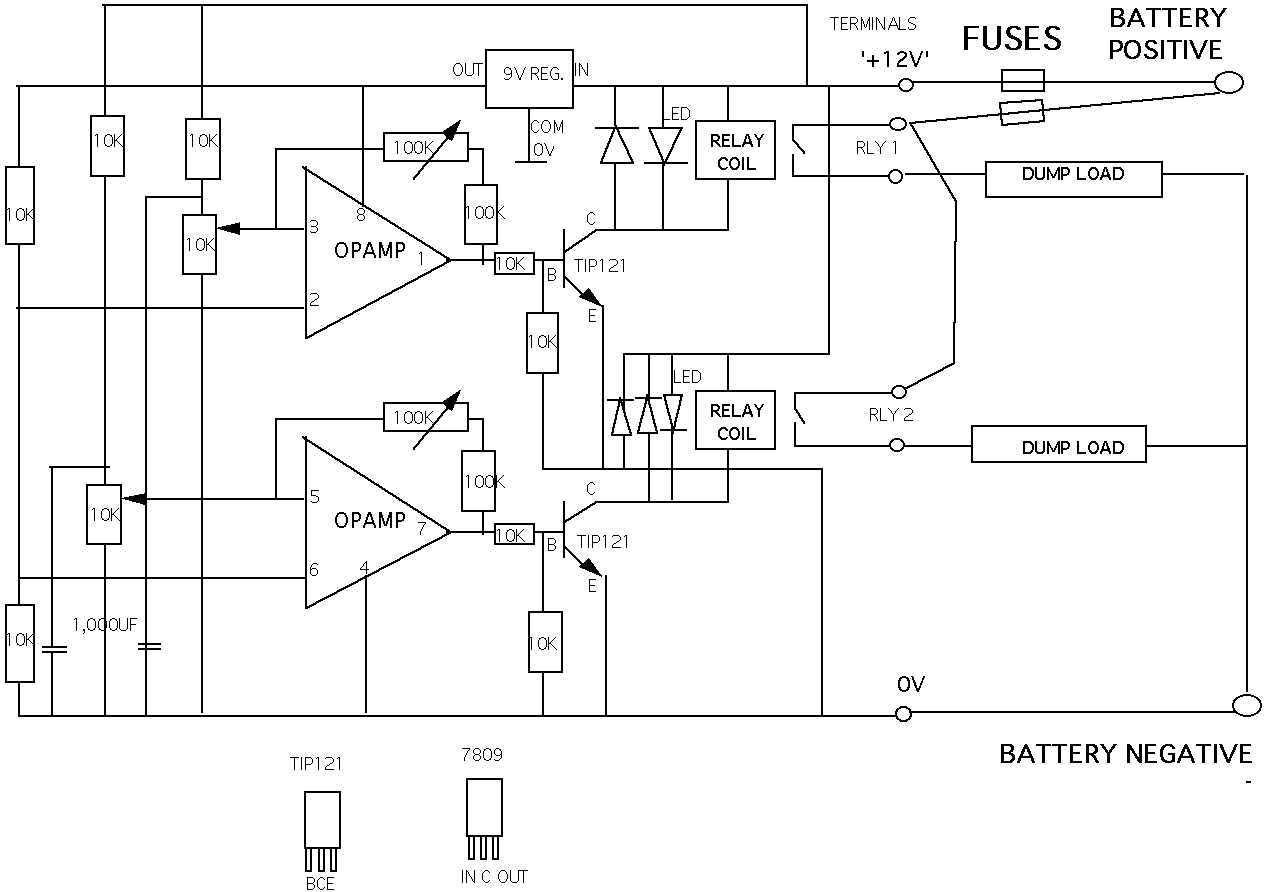 You can also buy controllers that work using relays from a variety of sources.  The Morningstar 'Relay Driver' is a software driven version with numerous options including both thresholds and delays.
This relay-based type of controller has some advantages – you can switch AC heaters on and off at grid voltage (via an inverter) or you can switch the turbine over from the battery, directly onto heaters and stall it out into a slow operating speed.  The relay is relatively quiet in switching operation (a brief click).
On the downside it requires multiple small heating loads to control the battery smoothly or the voltage will oscillate up and down rather wildly.   So you effectively need multiple control boards and multiple loads and multiple wires around the place for smooth charge control.
A much simpler, smoother voltage control can be obtained with a single heating load connected to a  PWM (pulse width modulated) solid state controller that you can buy cheaply.  These 'third party' controllers from Xantrex and Morningstar also have more sophistication.  They can adjust their own voltage setting based on temperature and the length of time on charge.  These controllers use transistors to switch the heater on and off very rapidly so as to control the amount of power being dumped.
The Xantrex C40 product was originally by Trace Engineering (a great company that got bought out, long ago) and was revolutionary, but is now obsolete.  The Morningstar Tristar has much better response in operation, and easier to configure.
Both the Xantrex and the Tristar controller will make a buzzing noise in operation and so will their heating loads.  This noise can become an issue with some users.  For me it's the sweet music of renewable energy, but my dump heater is deep in the hot water tank, which damps the sound.
 Installing a Tristar controller
Buy a Tristar controller or a Relay Driver
Relay Drivers for load management