Jeff Croy asked me this common question by email today and he sent a nice sketch of the options so I decided to publish it here.
"I am in the process of connecting and soldering the coils for the 3000 machine in a 24v "2 in hand" configuration.  In your instructions you say to connect the two strands separately around the stator to avoid parasitic currents.  My question is concerning the "star" connection point where coils #1, #2, and #3 tie together.  Should those connections be separated as well (two connections of 1, 2, 3) or tie all 6 wires together at the one point?  I've included a crude drawing to illustrate my point.  Please let me know which example is the correct procedure."stator connections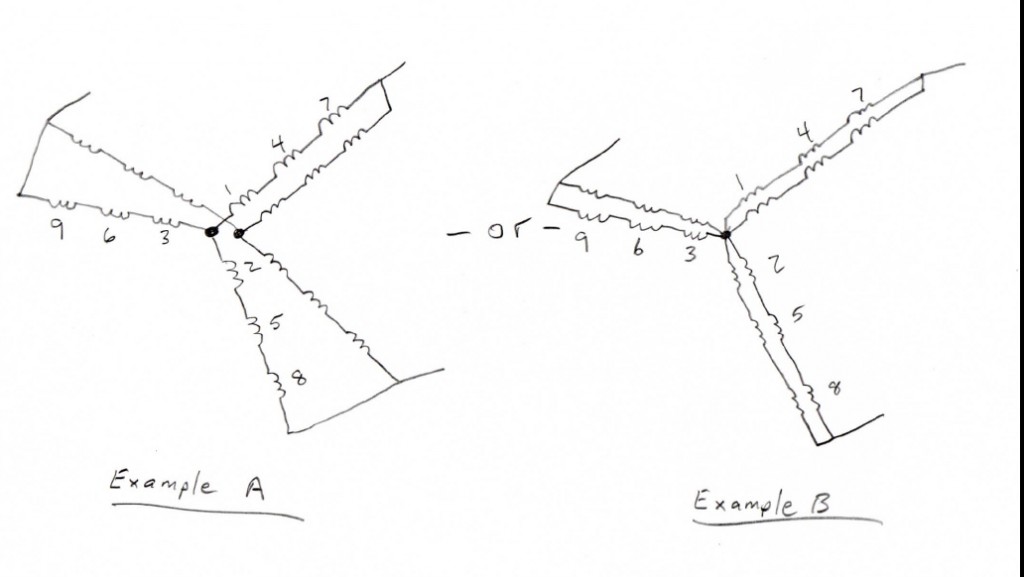 That's a good question, and good sketches.  Actually it will not make much difference which you choose, but I normally do it the first way (Example A, 2 separate connections at the neutral, each with 3 wires).  It's easier to solder just 3 wires and it does not matter which 3 you choose.