Paul Camilli is an expert at using what he has got (it's called 'crofting' in the west highlands) and he has got a lot of old fishfarm pipe and a rather nice little stream for hydro power. Here he is using different pipe sizes and hot water to connect discarded sections of pipe together.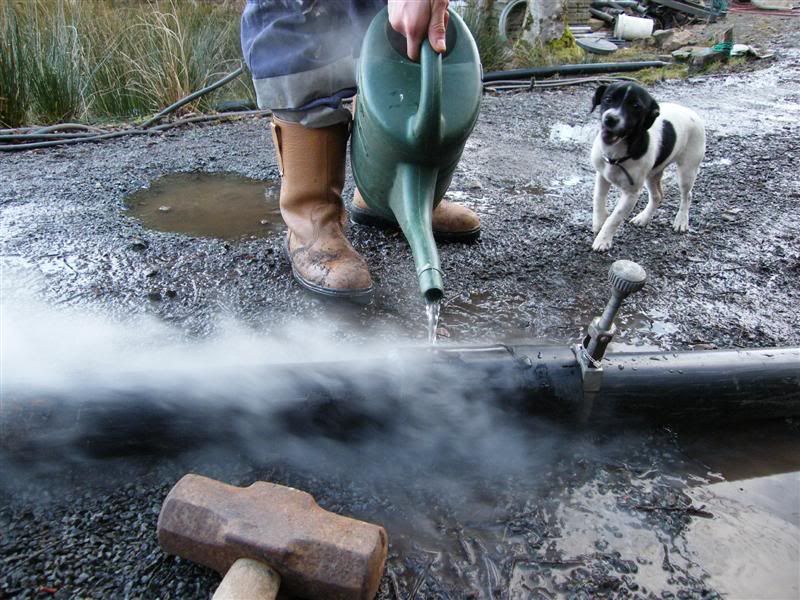 The pipe will feed a Stream Engine (supplied by me) with a high voltage stator and a transformer panel at the battery shed for charging his 48 volt battery. (Paul also has a 2.5 kW Proven wind turbine, but the wee hydro is likely to produce more energy due to running more steadily.)
More information here on the Navitron forum.
Gross head 40 metres, flow 4 litres/second give about 700 watts power (about 17 kWh per day)
Transmission voltage around 200 volts 3-phase AC.
Cost of turbine and transformer panel including shipping and VAT is under £3000 from Scoraig Wind Electric.