A lot of people ask me if it's a good idea to stack the axial flux alternator with 3 magnet disks and two stators. The middle magnet disk has magnets on both sides like this one by Chris Olsen: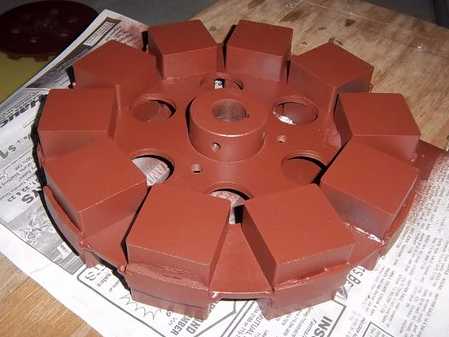 On the face of it this should be a good idea – it makes for a more compact design – and Chris for one is very pleased with the results.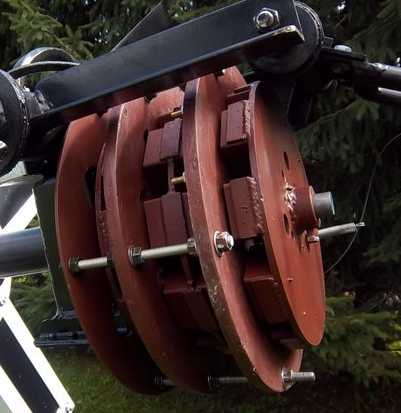 After all two alternators can make twice as much power as one.  However if you use the same materials to make one big alternator then it can be a lot more powerful still.  Or if you use 2/3 of the magnets and 2/3 of the coils to make a slightly larger one then it is just as efficient as the stacked version.  Having all of the magnets interact with all of the coils gives a big advantage to the single-stator unit.
I have different design ideas from Chris (for example I use 3-phase 'star'or 'wye' connected windings) and I cannot easily design an alternator like his, but I have designed and built many to my own 'recipe' so I can produce designs for various sizes with predictable outputs.  I decided to test this using my alternator design for the 3.6 metre diameter, 48-volt recipe.  I put together a design for a stacked alternator with two stators instead of one. I used the following specifications:
| | | |
| --- | --- | --- |
| | dual stator unit | single stator unit |
| no of magnets | 12×4=48 | 16×2=32 |
| no of coils per stator | 9 | 12 |
| Total number of coils | 18 | 12 |
| Weight of copper | 7.1kg | 4.75kg |
| diameter of magnet disks | 323mm | 400mm |
| number of disks | 3 | 2 |
| combined weight of disks | 19.3kg | 19.7kg |
| cut in speed for 48VDC | 141 rpm | 141 rpm |
| resistance of stator | 1.1 ohms | 1.0 ohms |
| wire size (diameter) | 1.4 | 1.8 |
| turns per coil | 128 | 75 |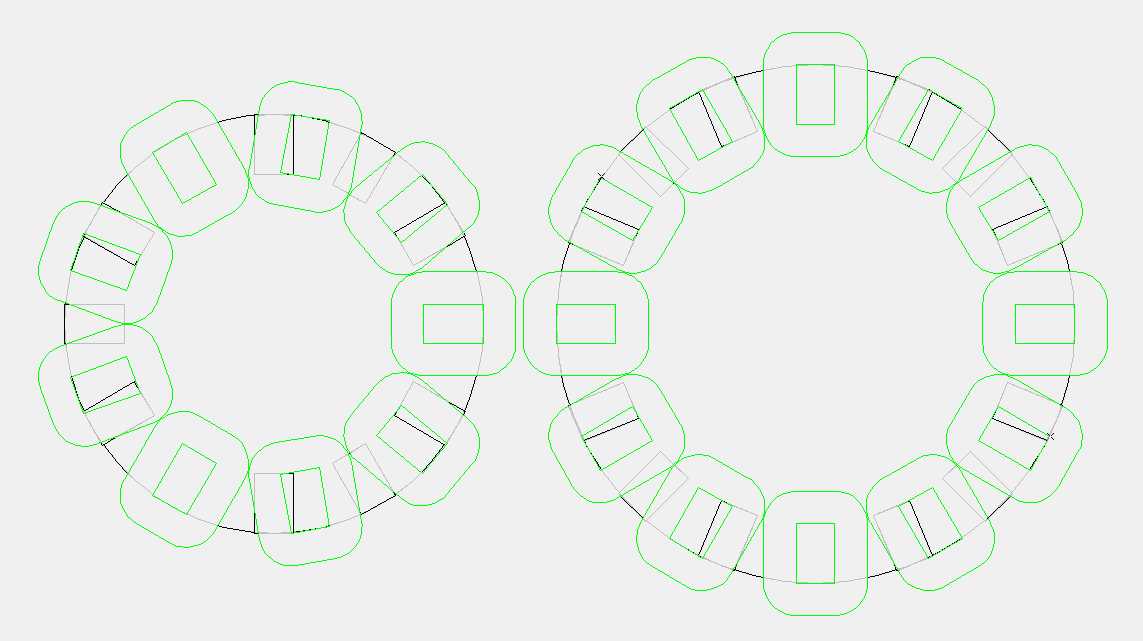 I chose the disk diameters so that the coils are exactly the same size and shape.  But each coil in the stacked alternator only has 12 magnets passing whereas the ones in the single stator get 16 magnets passing.  The result is that you get (almost) the same resistance for the same cut-in rpm, so overall the two alternators behave the same.  The only real difference is that the cost of the magnets and copper is much lower for the single stator machine.  Both can handle around 1000 watts maximum continuous output with good cooling.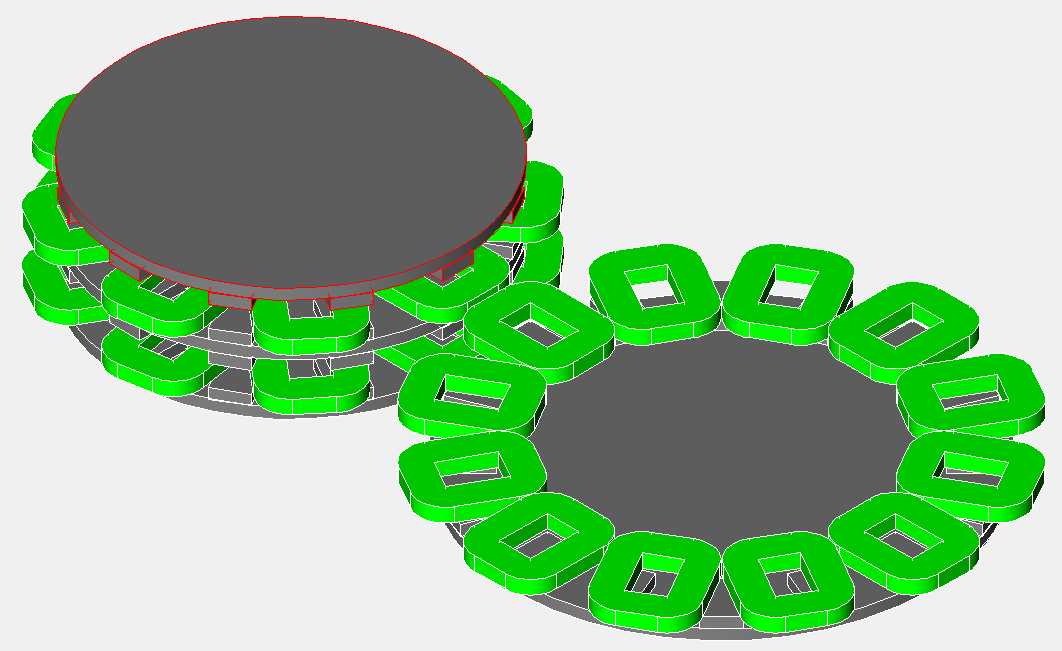 I am happy to answer questions about this and all my other pages and posts.