These are both budget systems.  Installed since my last post in February.
The first is a low head site in the UK.  160mm PVC drainage pipe works well if properly supported.  This one is grid connected using a Ginlong Solis inverter.  The "twin pack" is a very cost-effective way to buy a pair or TRG turbines like this with free shipping.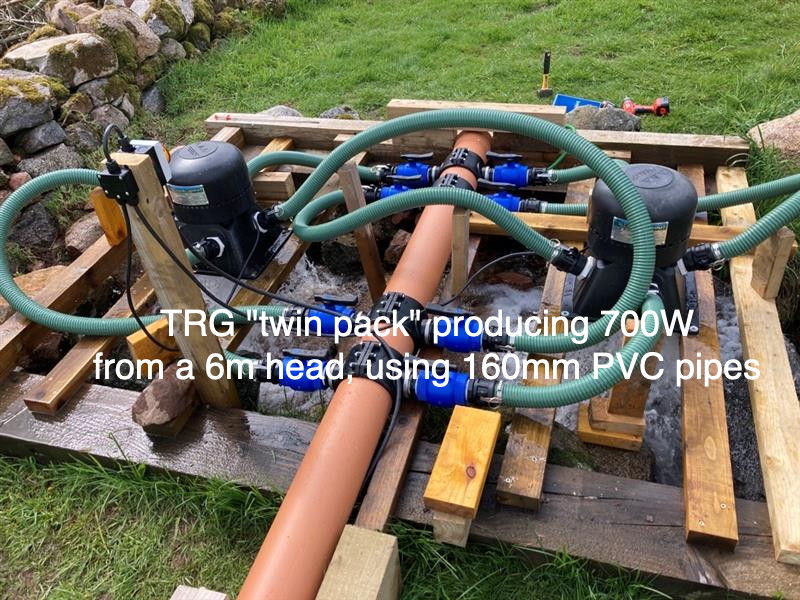 Next is a PLT turbine using 63mm PE pipe for a long 300m run to achieve a 30m head.  This one charges a 12V battery using a low cost Tracer MPPT controller, and a Tristar for load management to keep the turbine under load all the time.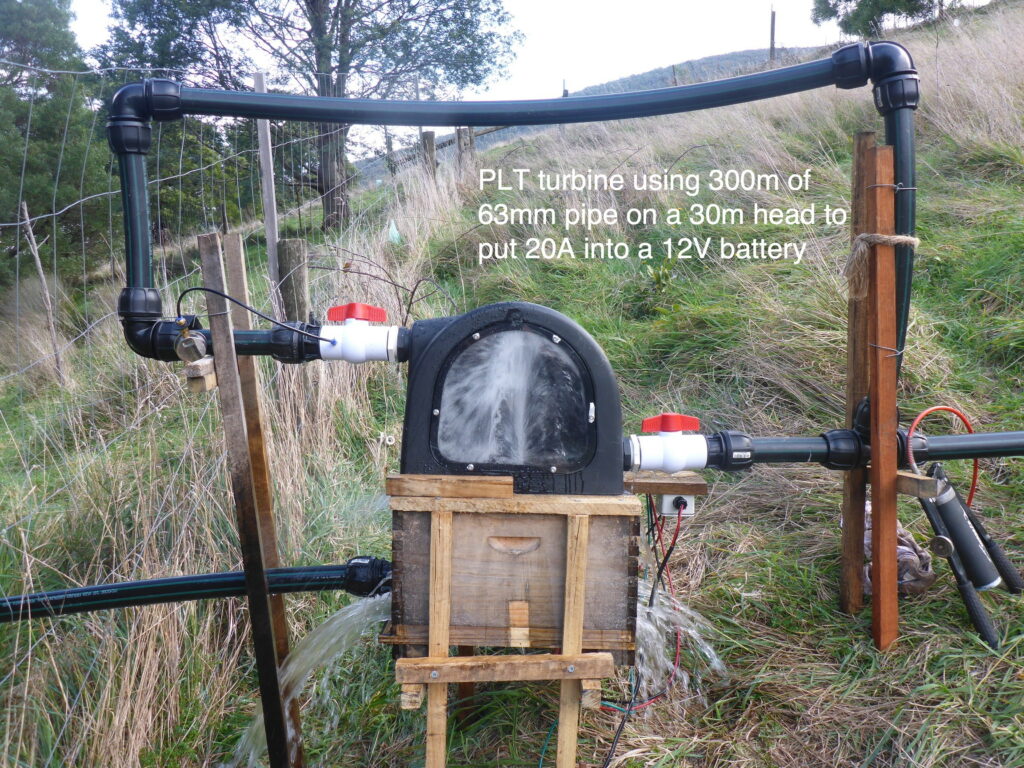 It's great to see photos of turbines up and running, but most times I just have to be happy to hear that everything is going fine.