I don't usually write much at all about the stuff I get up to, but here is a story of my smaller wind turbine having an upgrade last month when I replaced the alternator.  I was helped by my friend Jonathan Schrieber.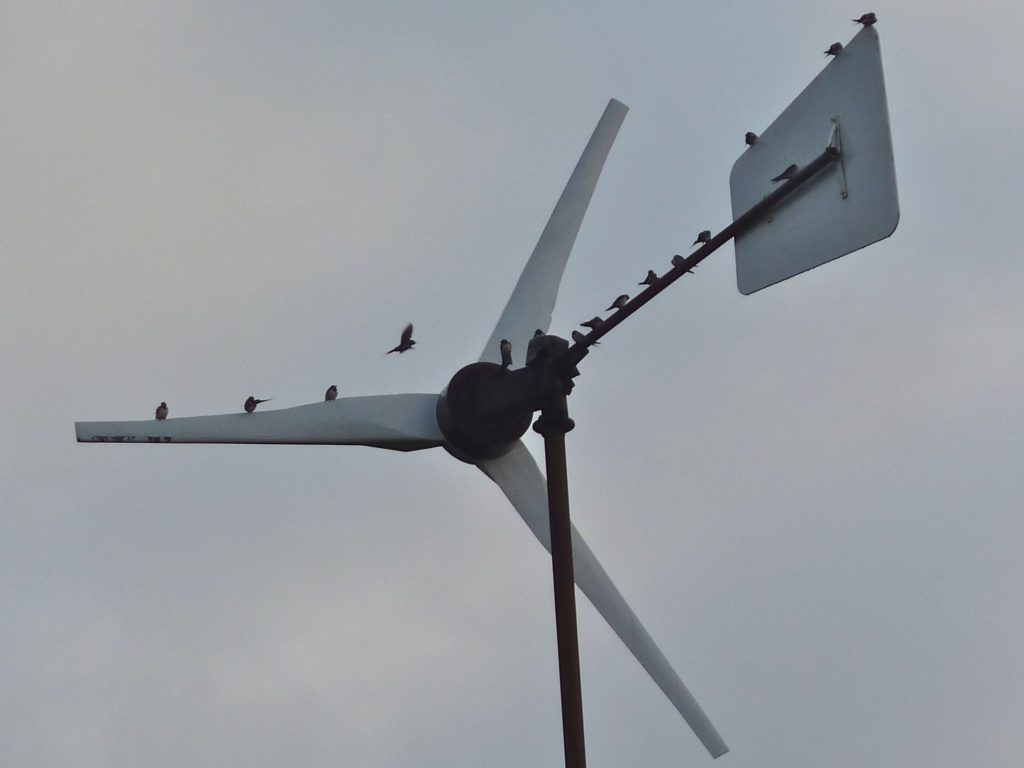 The AWP windmill ran nicely for 2 years or more after this fix, but some time in August this year I noticed it was running poorly and producing low power.  There is a data logger on it and you can even see what it is producing right now to the right of this column in the little chart.  The stator had an internal short that I was unable to remedy without a rewind.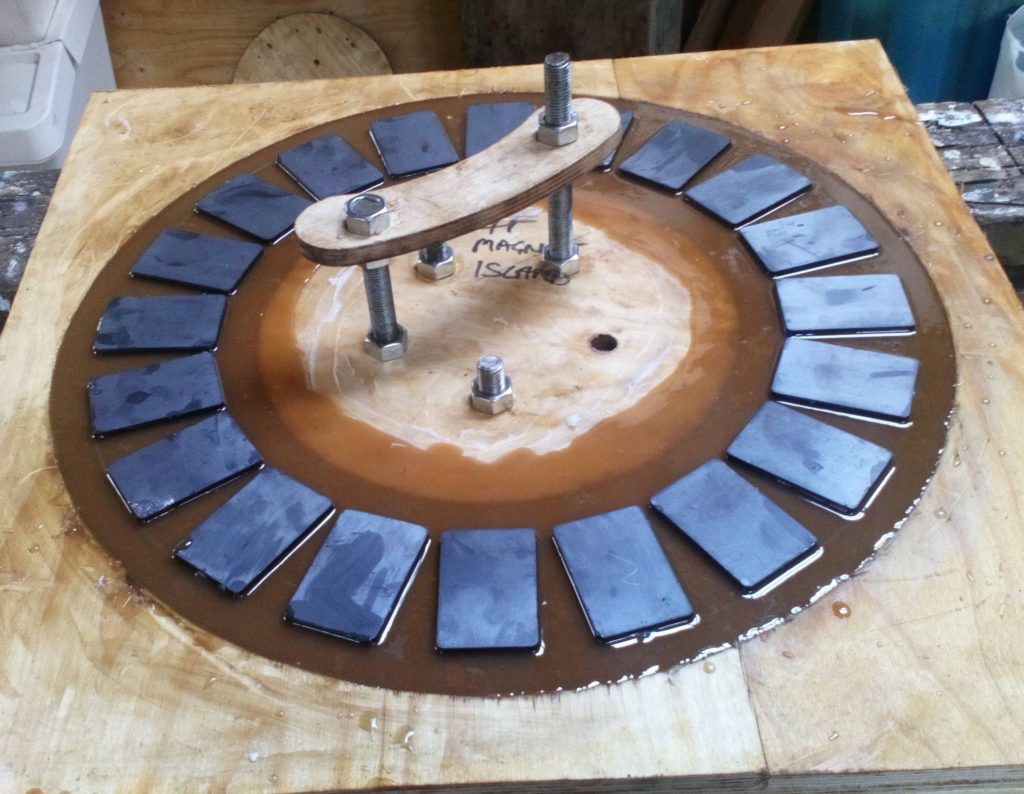 We didn't have time to do much to the old blades.  They were still in perfect balance when checked sitting on a spike at the exact centre.  Leading edges were in good shape so I guess I must have done them within the last five years.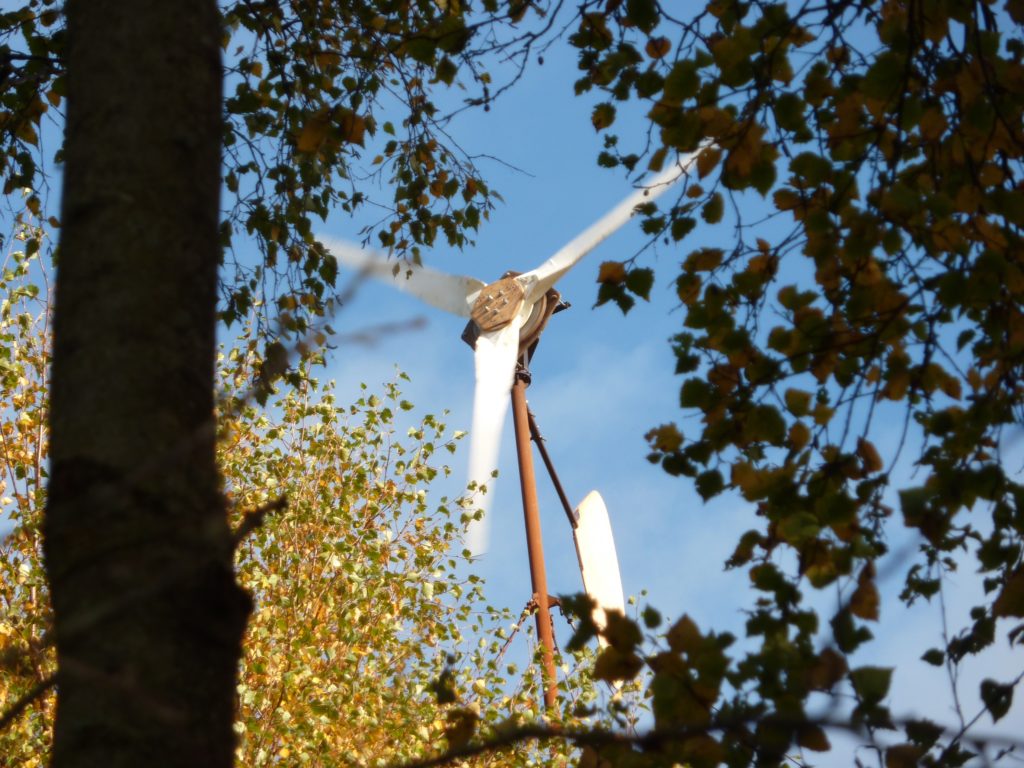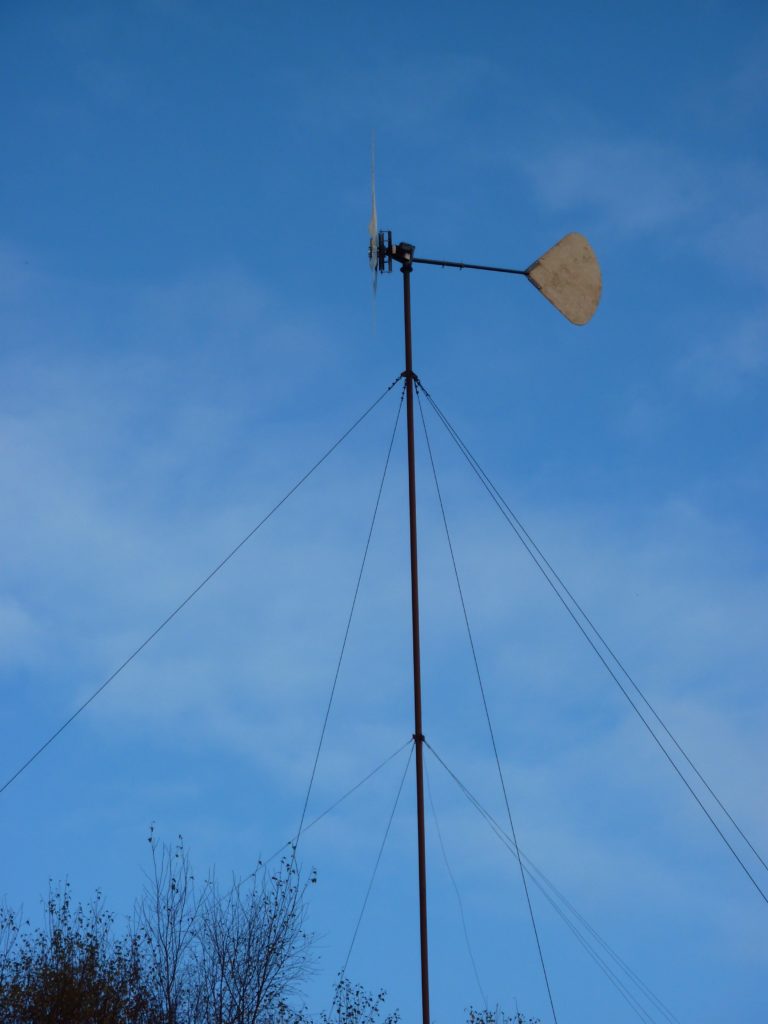 Magnets – 20 per rotor – 75x50x20 ferrite Y30BH C8
Coils 15 of them 60 turns of 2×1.4mm dia. wire 460g each.
Nominal cut-in for 48V DC is 134 rpm.  1200W rated output at 260 rpm
Blade diameter 3.6 metres
Rotor lateral offset for furling 200mm.
Tail hinge angle 15 degrees.  Tail moment of weight 29 kg-metres.
Vane area around one square metre of 9mm birch plywood.