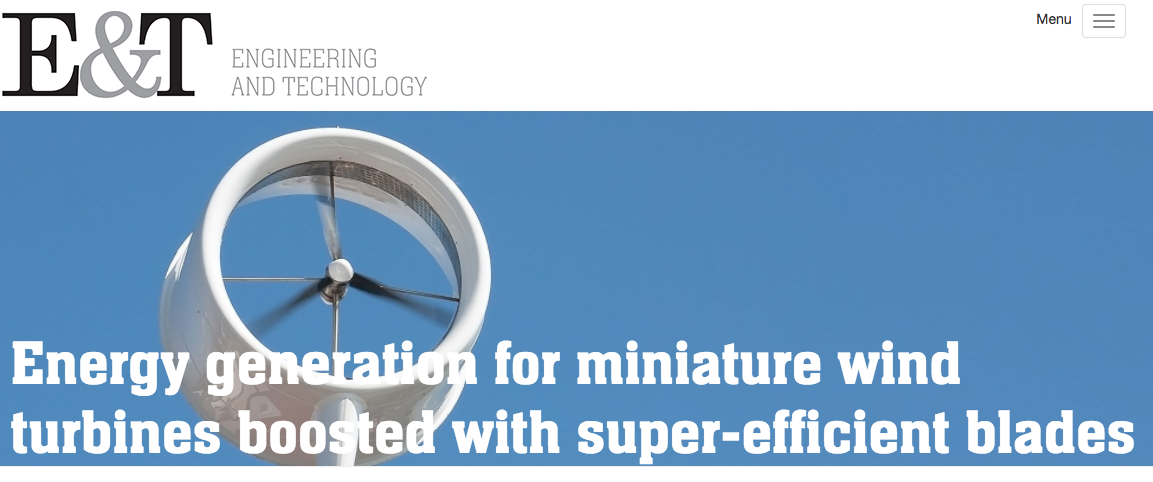 An article has just come out in Engineering and Technology  describing how new super-efficient blades are going to make it viable to put wind turbines in the city.
"Small wind turbines (like the one pictured above) are often installed in urban and semi-urban areas. However, these locations are challenging as they require turbines that work at variable, often low, wind speeds while running smoothly and producing little noise. These conditions directly affect the technical requirements for wind turbine generators."
This shows a profound misundertanding of the problem.  The reason why small wind turbines do not work in the city is not for lack of clever gimmicks such as ducting shrouds and fancy analysis. The reason is that there is hardly any energy there to capture.  Improving the efficiency is not the solution.  Capturing a higher % of next-to-nothing will still produce next-to-nothing.
This sort of article is misleading because it suggests that the reason why small wind turbines have not worked in the urban environment is lack of development of the technology.  Actually the reason is that this is the wrong application of the technology.  The technology is mature but in order to work it needs a proper wind resource.  This is not available in the city.  This article with its apparent engineering background lends legitimacy to misinformed people who buy and sell equipment that purports to usefully generate power in the city.  This is a waste of resources that also gives renewable energy a bad name.