Kostas sent me a power curve and a video of a 2.4m machine constructed from my 2005 publication "How to Build a Wind turbine"from the NTUA test site in Rafina . It's similar to the same size model in my Recipe Book.
"At a point during the measurement campaign, we had some extreme weather conditions and I thought we would not brake the turbine to see what happens. It operated continuously for as long as the extreme wind lasted, which was for more than 48 hours, operating in average wind speeds of 90km/h. The highest wind speed recorded by the anemometer on the meteorological mast during this period was 31m/s."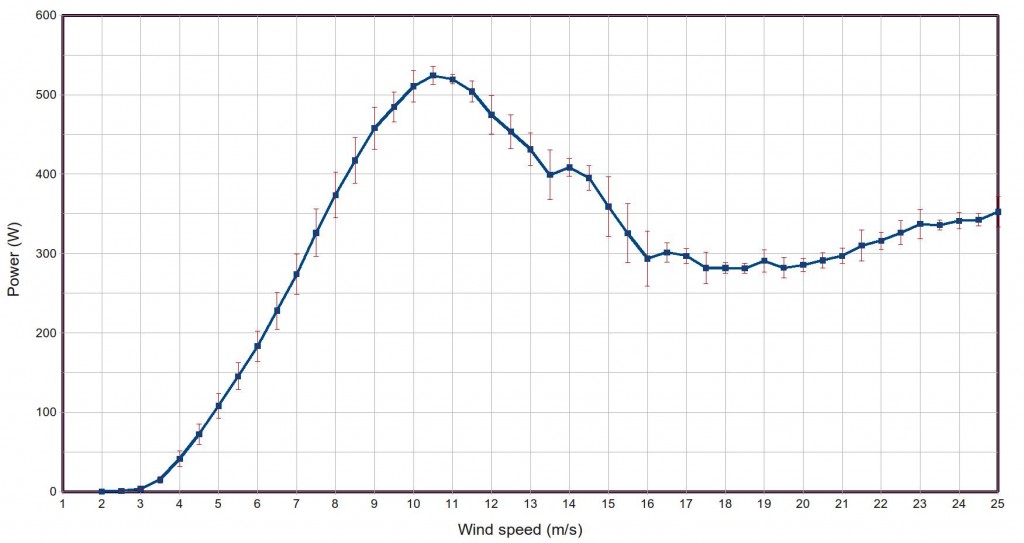 I hope soon to be able to publish more performance data from the tests that Jon Leary and I did in 2013.