I am planning to hold a course here on Scoraig in April.  We'll build and test a wind turbine as usual.  Accommodation is provided from Saturday 18th to Saturday 25th April 2015.  These will be the arrival and departure days.  The course will run for six days from 19th to 24th.  Your partner may be able to find accommodation here too without attending the workshop. Please ask for details.
See photos of 2012 course (plus video) , 2013 course and 2014 course.   Cost will be £700 including accommodation.  I may be able to offer a limited number of student discounts if there are enough people paying full price.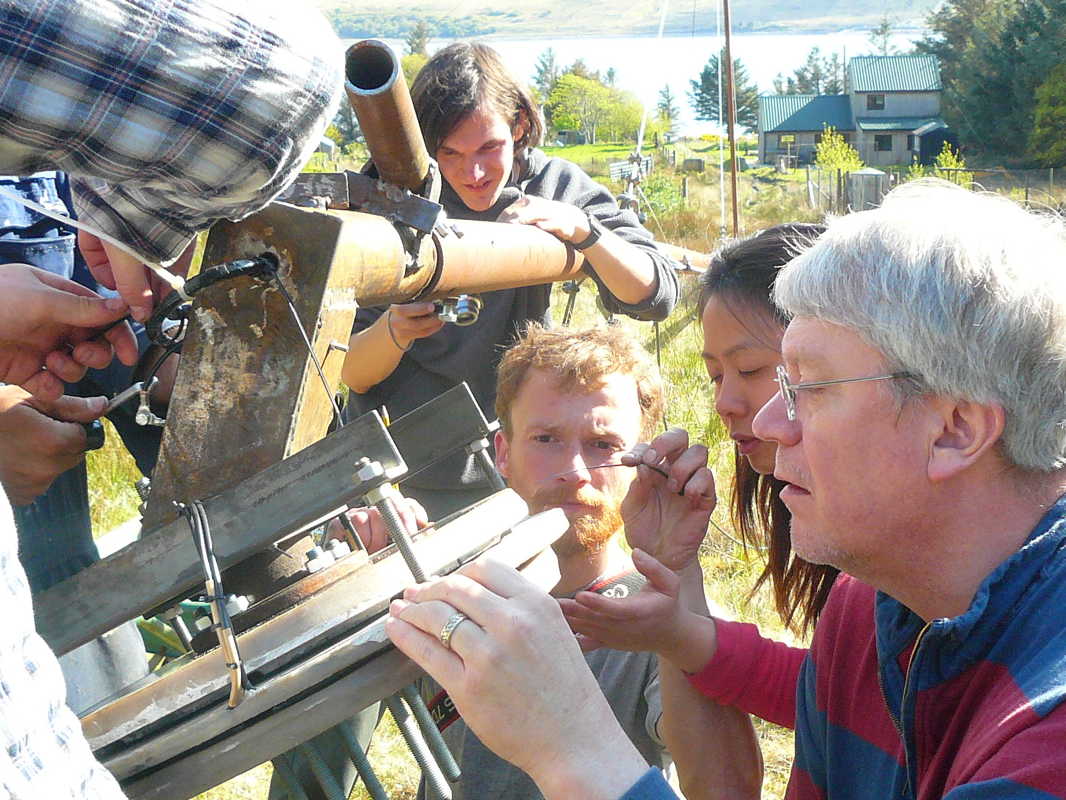 Contact me for more details and to book a place.  I do not plan to travel around teaching courses this year as I have mostly done over the last 12 years or so.  This may be your only opportunity to be taught by me personally, although there are several other groups worldwide offering courses based on my Recipe Book or derivatives of it.