Loren Johnson , about 80 miles NW of Chicago writes:
I bought the 2011 edition of your "Wind Turbine Recipe Book" and have built the 14 ft. model.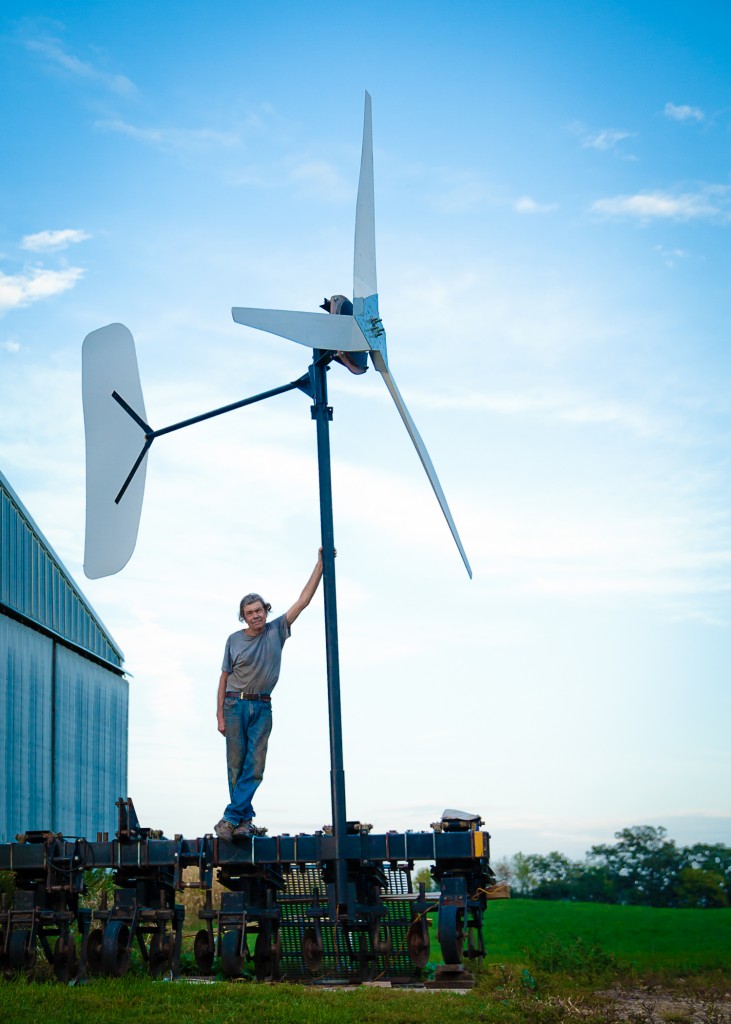 Leslie Bryan, Normandy France writes:
Just a quick note and pic of 3 of your 3.7m diameter Turbines finally all running sweet.
Thanks for a good design.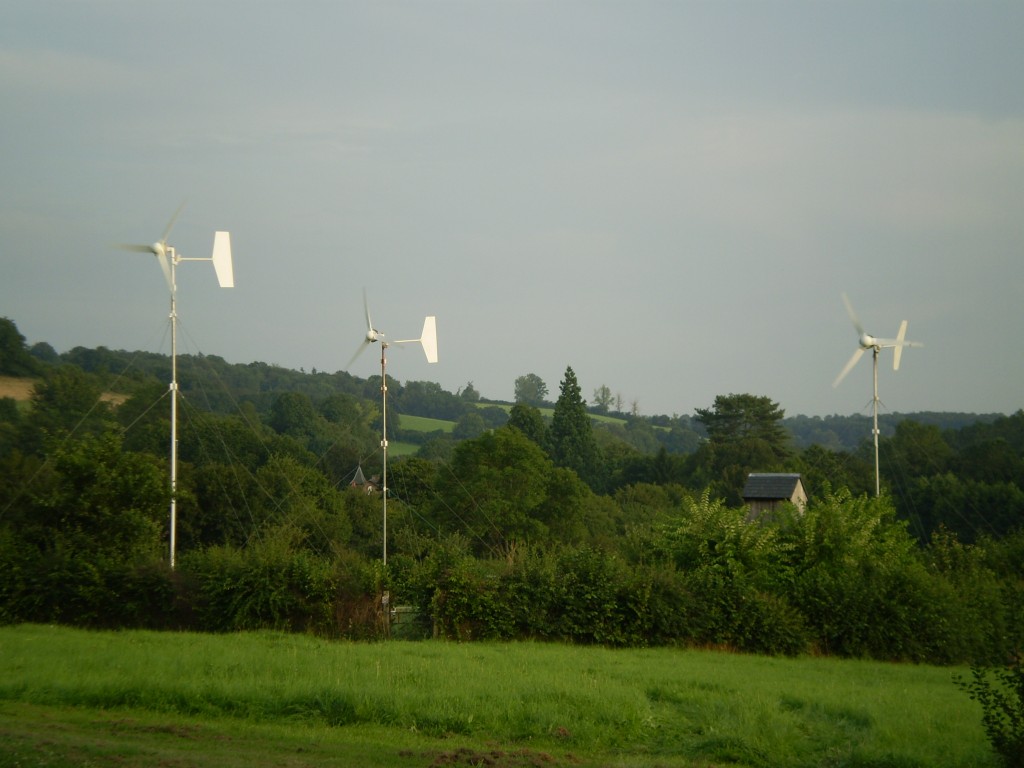 Michel Roba (Belgium) writes:
I  have completed the construction of the turbine(3.6m, 24V).
As you can see the mast is short, but the place is quite windy and there is no obstacle in the main direction of wind.
The blades are made of red cedar coated with glass fiber/epoxy and G8 varnish.
The balance of propeller/rotors has been thoroughly made and finished with the varnish.
It works very smoothly, no vibration at all, very silent, just a slight noise when wind turns.
Looks nice job of yours, and hopefully of mine…