Thanks to Jan Wolstenholme (on an Irish coastal site) for this ultra simple tower design for those with very open, high wind sites and plenty of scaffold pipe.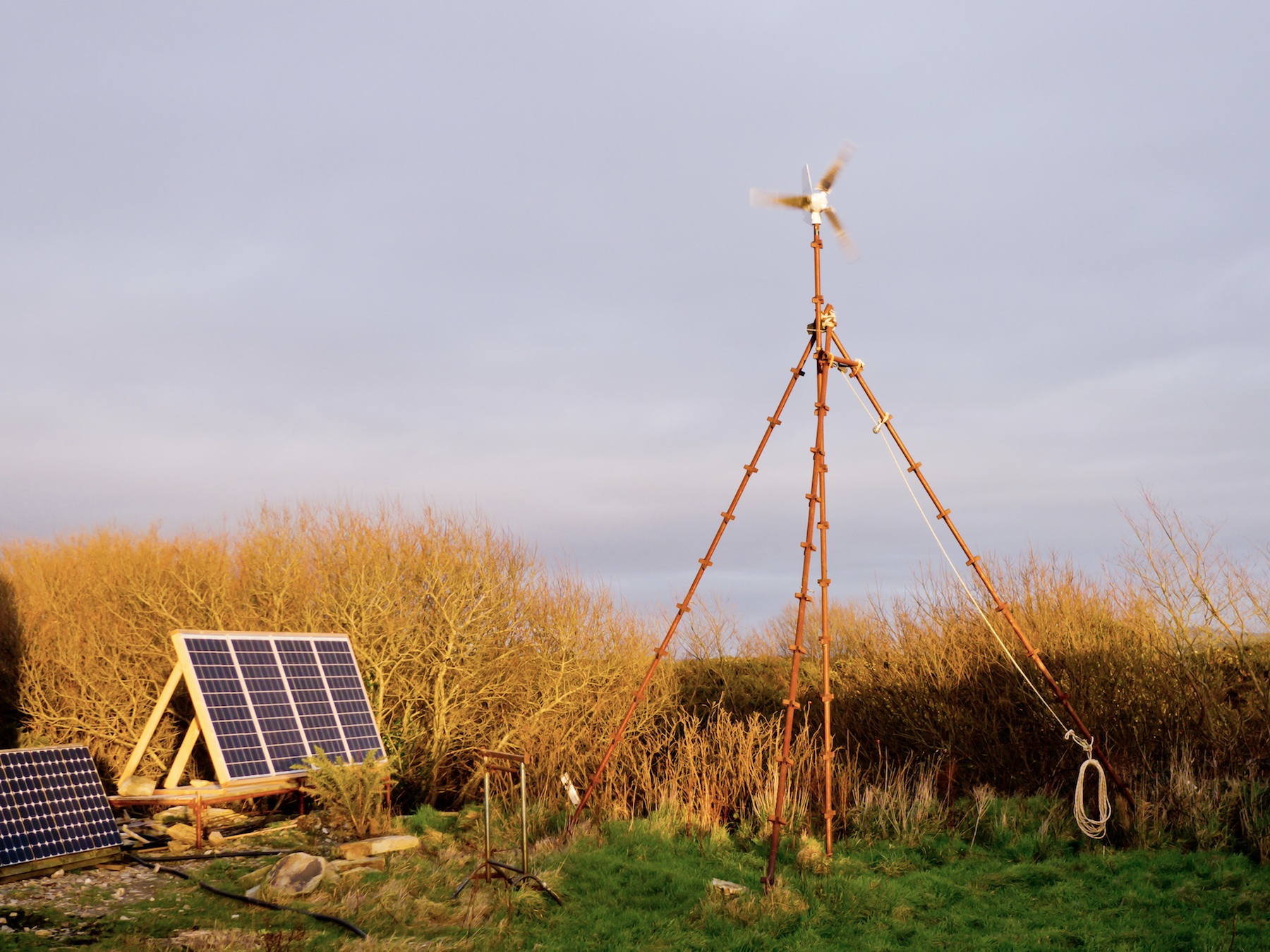 "The main tetrahedron is made of  six poles which are two scaffold poles together. The base triangle is bolted properly in each corner, it has disappeared into the grass which only anchors it more, along with some rocks in the corners.
The other corners/joints are bolted or if the angles don't work out, just lashed.
I have a small cross bar at the top to lean a ladder against for checking the pulley system.  The base of the tower rests on a flat rock and is tethered to the base to keep it in position when lowering and raising.
I tie on another rope to guide the tower when lowering. I can raise it and lower it single-handed in any weather and land the turbine neatly on the trestle really softly.
With more elegant steel tubes and a bit of engineering the whole thing could look better. And it could take a bigger load with just a stiffer pole and more gearing on the block-and-tackle. All parts re-usable and it barely cost me €100 on top of the old scaffolding, for pulleys and good marine rope.
The Ampair 300 can't do much when the solar is whacking 900w into the batteries at 28v etc. But it excels in storms which is when we need its output.  I really take my hat off to David Sharmann and Co., excellent support (for the blades which they now have sorted) and the unit itself has run flawlessly for years. It has outlived all other small turbines in the area and even the big Vertical Wind Energy egg-beater up the road I think. "