I cam across this rather nice guide to fibreglass blade production that was produced by Andrew Corbyn & Matthew Little, of Engineers Without Borders and SIBAT – Philippines in 2008.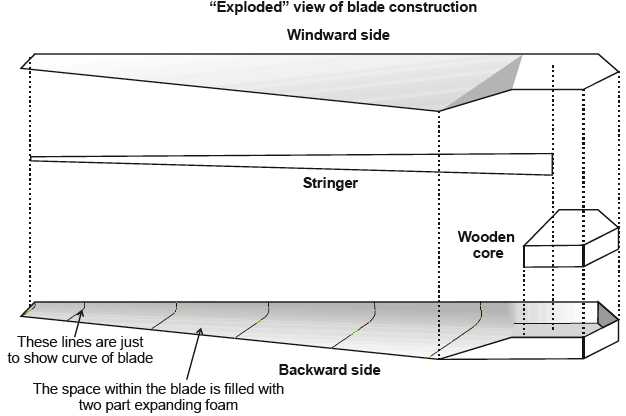 It is based on using wooden blades from my older 2005 book "how to build a wind turbine" but I see no reason why it should not also work with my newer "Recipes" although the quantities would have to be scaled up or down to suit the diameter.  The wooden blade is used as a plug for making two moulds that are used many times over for producing blade halves.  The halves are stuck together and strengthened by a central stringer that looks a bit tricky to join onto the second half but the process is described.

None of it looks as much fun as making wooden blades – lots of nasty smells and toxic dust – but it's good to have options, and it can be hard to find large stocks of decent quality wood for batch production of blades.
Download the guide from this link http://www.ewb-uk.org/system/files/WT_Blade_Manufacture_Guide.pdf