Pedro Bernardo has been sending me photos of his latest project using ferrite magnets from a microwave oven.  Pedro lives in a village close to a small city called Marinha Grande, Portugal.  (Since I first posted this message he has put all of these details on the Fieldlines discussion board.)
Stator with 9 coils (2 x 1.6mm wires)  46 turns, connection star/series, 13mm thick.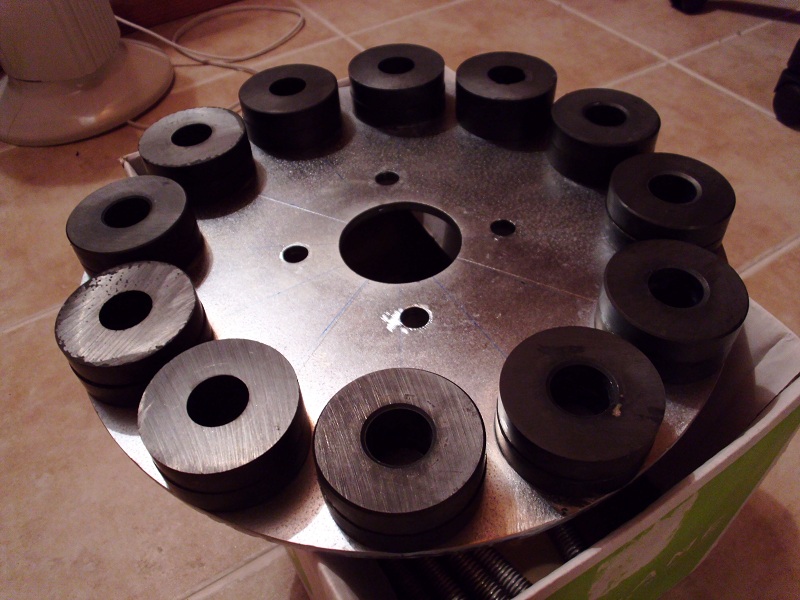 The generator had  two 6mm disks, 12 magnets each (microwave magnets in pairs at first), diameter 306mm.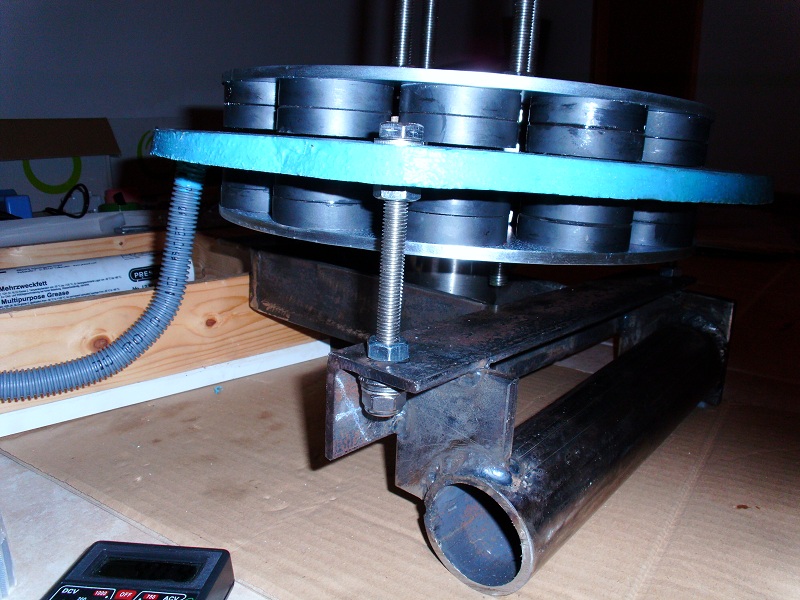 The idea is to reach 12 volts close to 200 rpm, and use the recipe book 2400 mm rotor.  Bench testing showed a 12V cut-in rpm closer to 226 rpm.  Pedro then stacked on a third magnet level on each rotor and got the cut-in rpm down to 215 rpm.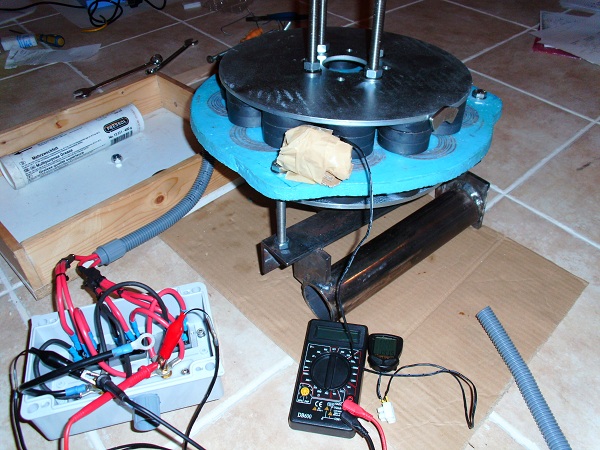 According to my calculations this alternator should be comfortable at a power output around 400 watts with 40% efficiency.  This is compared with the neodymium version producing 700 watts with 70% efficiency.
However the magnets are much cheaper, and very durable.  Also the alternator speed characteristic is much more suitable for the blades.  The higher internal resistance of this stator helps to push the speed up as the windspeed increases, thus preventing stall.
I trust that Pedro will secure the magnets against flying away!