Received from Brian Faux – invitation to sign a petition:
Please sign and pass this on
The Department of Energy and Climate Change intends to reward generators of renewable energy – Solar, Wind, Hydro etc – with a guaranteed price for the electricity they produce: the Feed In Tariff. This will come into effect in April 2010.
However the regulations will be such that that owners of self-built renewable energy systems will be excluded from these rewards even though these are the very people who pioneered home produced electricity. To assure a fair reward for these green pioneers, please sign the petition to 10 Downing St.

http://petitions.number10.gov.uk/GreenPioneers/
'Usually provided there are 500 signatures or more, it will be passed to officials who work for the Prime Minister in Downing Street, or sent to the relevant Government department for a response.'
This 20-foot waterwheel generates 5.5kw – enough electricity to power two
houses 24 hours a day.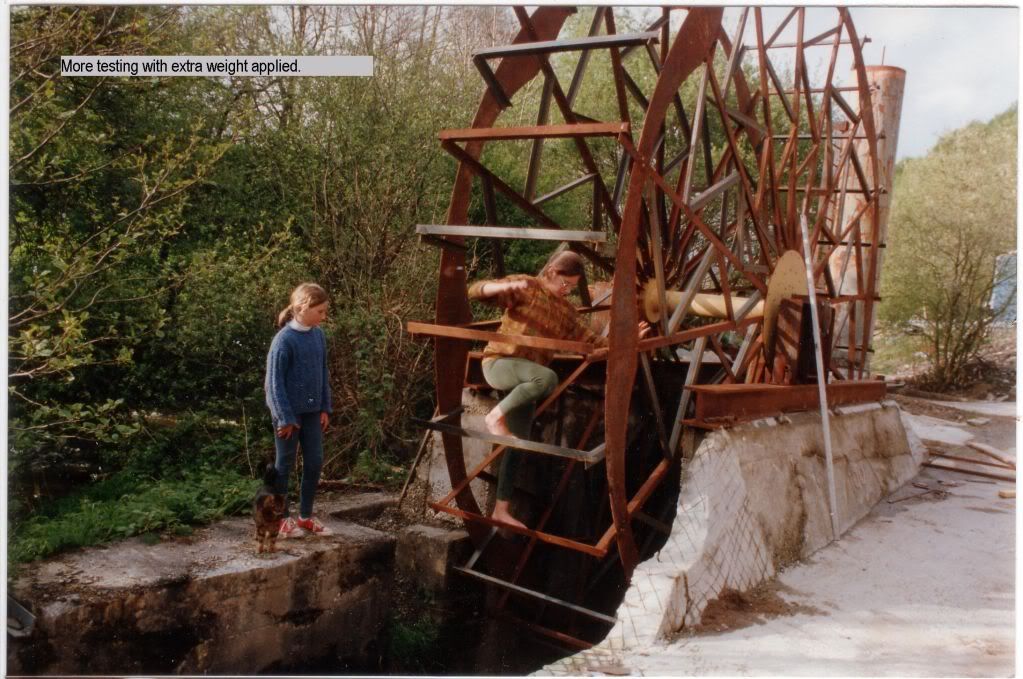 Under the proposed regulations it will be ineligible for the Feed In Tariff.
http://s990.photobucket.com/albums/af26/brianfaux/Waterwheel/
"One of the proposed conditions of the recently announced Feed In Tariffs for renewable energy is that only projects which have Microgeneration Certification Scheme approved installers and equipment will qualify for FIT`s. Individuals that have pioneered the use of renewable resources by building their own Solar,Hydro and Wind installations will not be able to claim the reward promised by the FIT`s. This is a kick in the teeth for those who have led the way to a greener future at their own expense."
To add a little Kafka to the situation: although the DECC is insisting on MCS certification for systems installed between July 2009 and April 2010 there are, for hydropower, no existing MCS certified installers and no certified machinery. There is in fact no protocol yet agreed by the MCS for the testing of either products or installers.