During this workshop we made a stator for a 24 volt machine with 3 metre diameter blades, using the standard recipe of 55 turns of 1.6 mm diameter wire (2 in hand).
Here are some photos of the details.  Click on a photo to see it full size, and in some cases view more notes.
We used a simple device to make sure the tension was the same in each coil (thanks to Eddy at Tripalium)
We pushed the wires through a small hole in the winder at the start to anchor them rather than wrapping them around the shaft of the winder (after which they are hard to straighten out).
We placed the first coil in the space drawn out for it on paper 40 degrees in this case, to check the size was right (and it was, within one mm yes).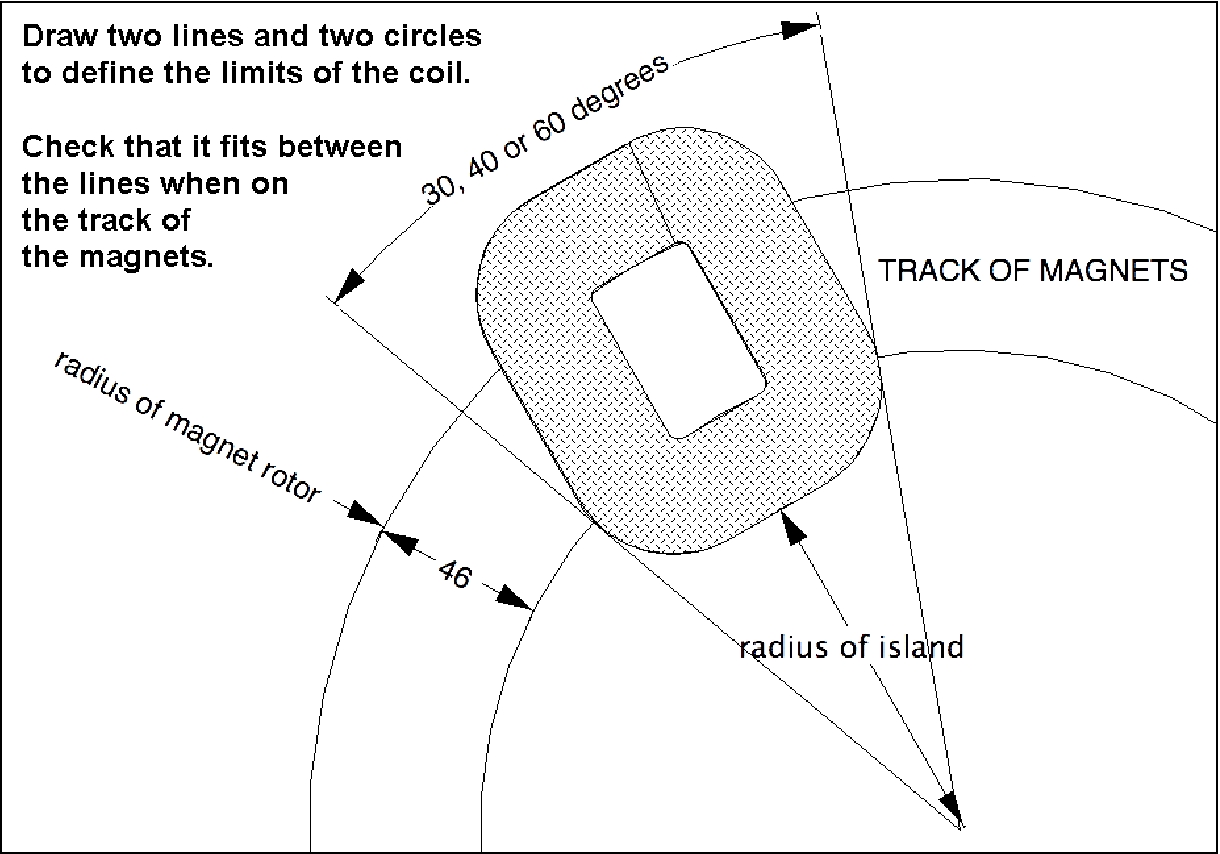 The result was a set of coils that were the same weight within 1% and that fitted perfectly in the stator.
The 'finishes' are a bit stiff and they tend to lift the fibreglass cloth and introduce air into the casting (no big deal) so Audun suggested threading the finishes through the end of the coil as in one of the above photos.  We were too late to try this but I can see it making some neat stators too.