sent to me by: Dave & Mary Lahar, Northeast Kingdom, VT, USA
4.6 m (15') axial with power furling
26 m (85') guyed tower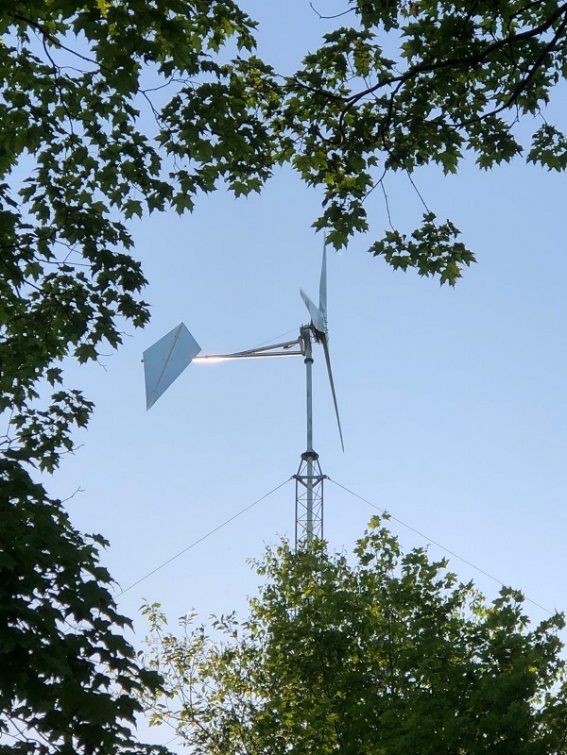 The furling actuator is mounted in the base of the tower. It is 12VDC, travels .46 m (18") and is rated at 68 kg (150 lbs). It has a built-in potentiometer feedback allows for position control.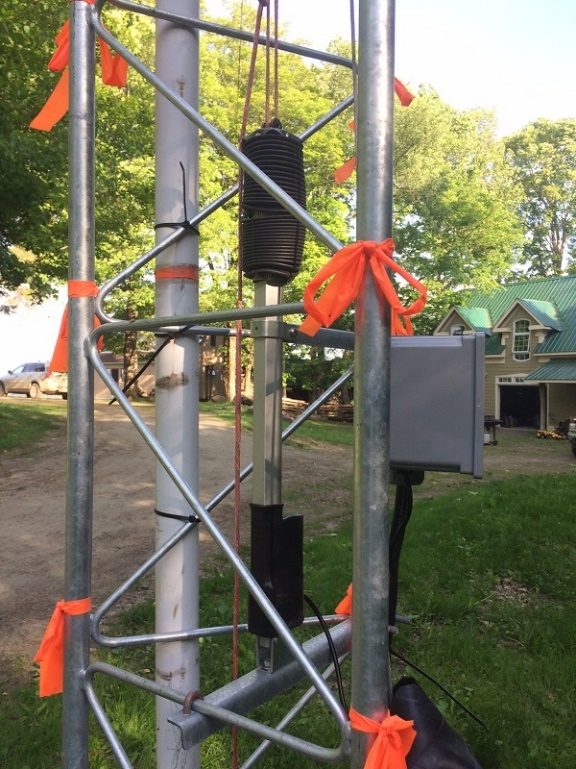 The actuator pulls on a 4 mm dyneema line to furl the tail through a pivoting snatch block, like those used on many PTO tractor winches. Dyneema is very strong, light-weight and has virtually no stretch. A small sash weight keeps the line taught, and the tail is free to furl independently.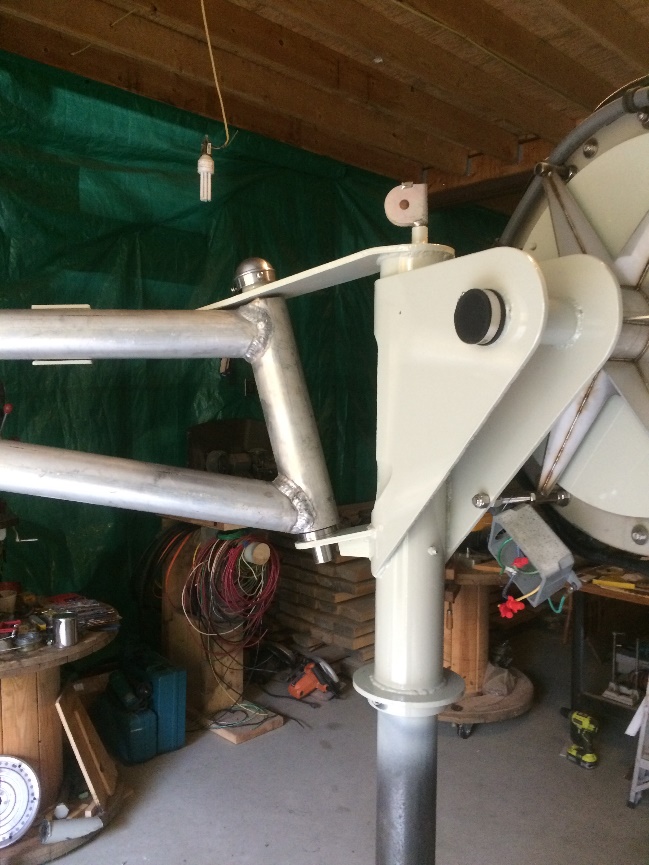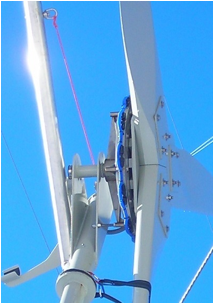 When the winds are predicted to be unusually high, or rough (or both), or when we have ample solar production we can easily shut things down manually. This is by far the softest method – furl the tail, and close in the (resistive) load bank – now we're ready for most anything that comes our way.
The furling actuator is also controlled by the charge controller whenever the input voltage gets above a user-selected pre-set. It is a simple dry-contact relay action.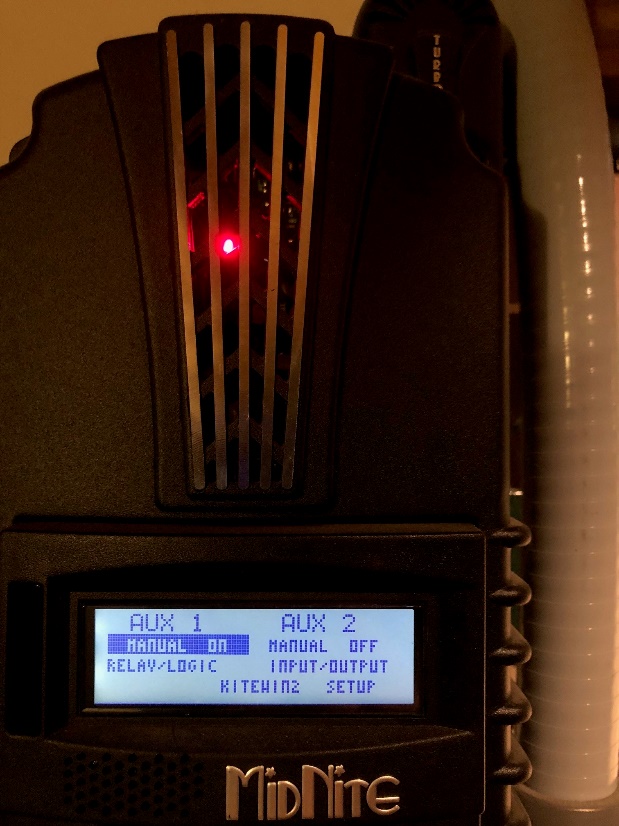 We originally had a small hand winch to operate the tail, and that worked fine. This arrangement allows things to be controlled from the house. When the wind gets unruly, as it regularly does, or the PV is ample for the loads, it is nice to be able to save the wear and tear on the turbine. The actuator has been in place now for about two years and has worked very, very well for us.
Thanks again for all your inspiration and we hope this may be of use to some of your readers.
Sincerely, Dave & Mary