National Geographics channel program "water wars" in the Planet Mechanics series shows inventor Jem Stansfield coming up with a wind turbine design that looks rather coincidentally close to my own.
The diagrams are lifted straight out of my alternator plans from year 2000 that are available for free download here.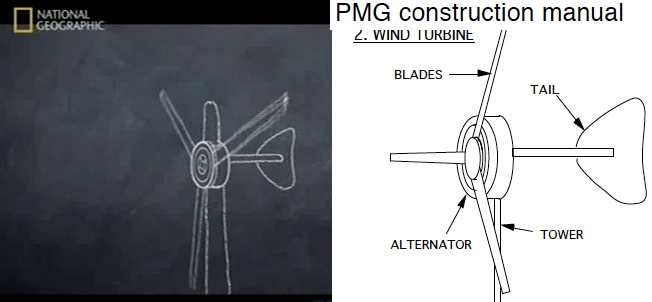 He did make quite a clever magnet positioning jig though…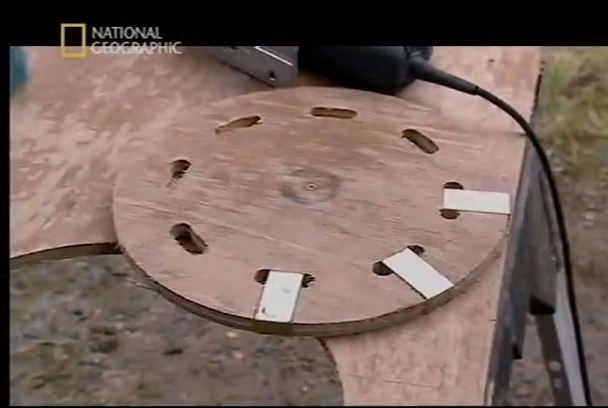 done with a router.