A course was run at Schloss Heinrichshorst during August 2013 where a 3m Hugh Piggott
wind turbine was built with participants from all over Europe. The course was run by V3
Power, a renewable energy cooperative from Nottingham, UK who have been running
wind turbine courses following the Hugh Piggott design for 7 years. More info on V3.
Support for running the course was provided by Boee "Band
ökologischen Rebellen" who are a recently formed group of wind turbine builders based
in Kassel, Germany. Boee supported V3 with the gathering of materials and running of
the blades and metal bases.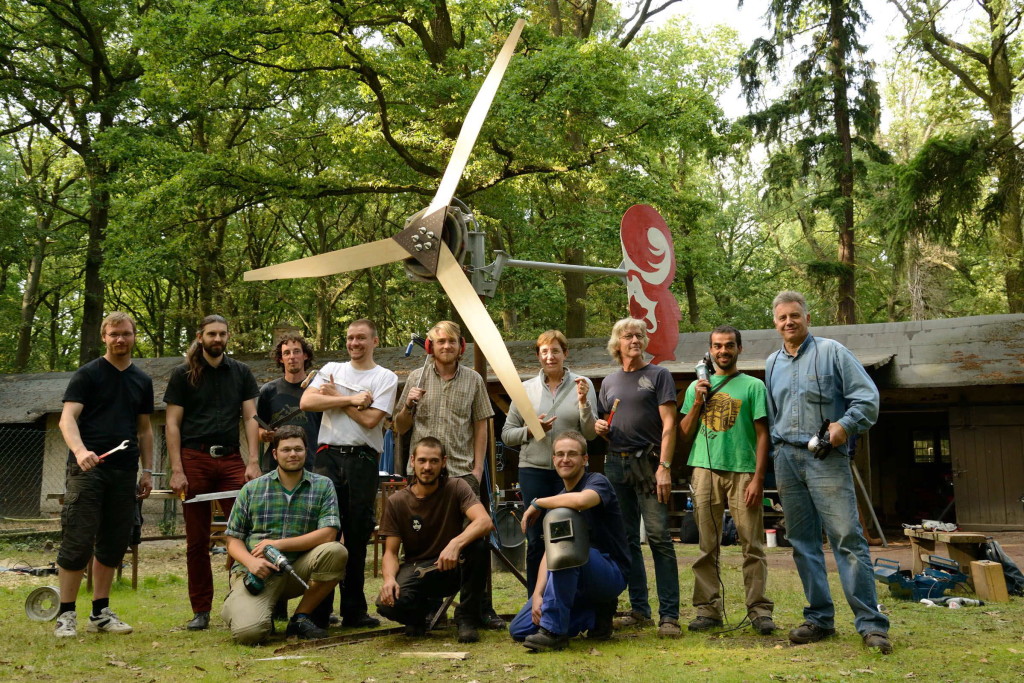 Schoss Heinrichshort is a hunting lodge in East Germany built in the 1800's and has
recently been acquired by Dirk and Viona, (of Viona Art )- who
have fantasy, crypto-currency and off grid technology themed activities running from
the castle. More info